Leah's family has safe water at home now
Kenya has a population of 50 million people and of them, 30 percent still rely on unimproved water sources, such as ponds, shallow wells, delivery services, and rivers for their water. This is challenging for Kenyan families living in urban slums and rural areas, where water access is very limited.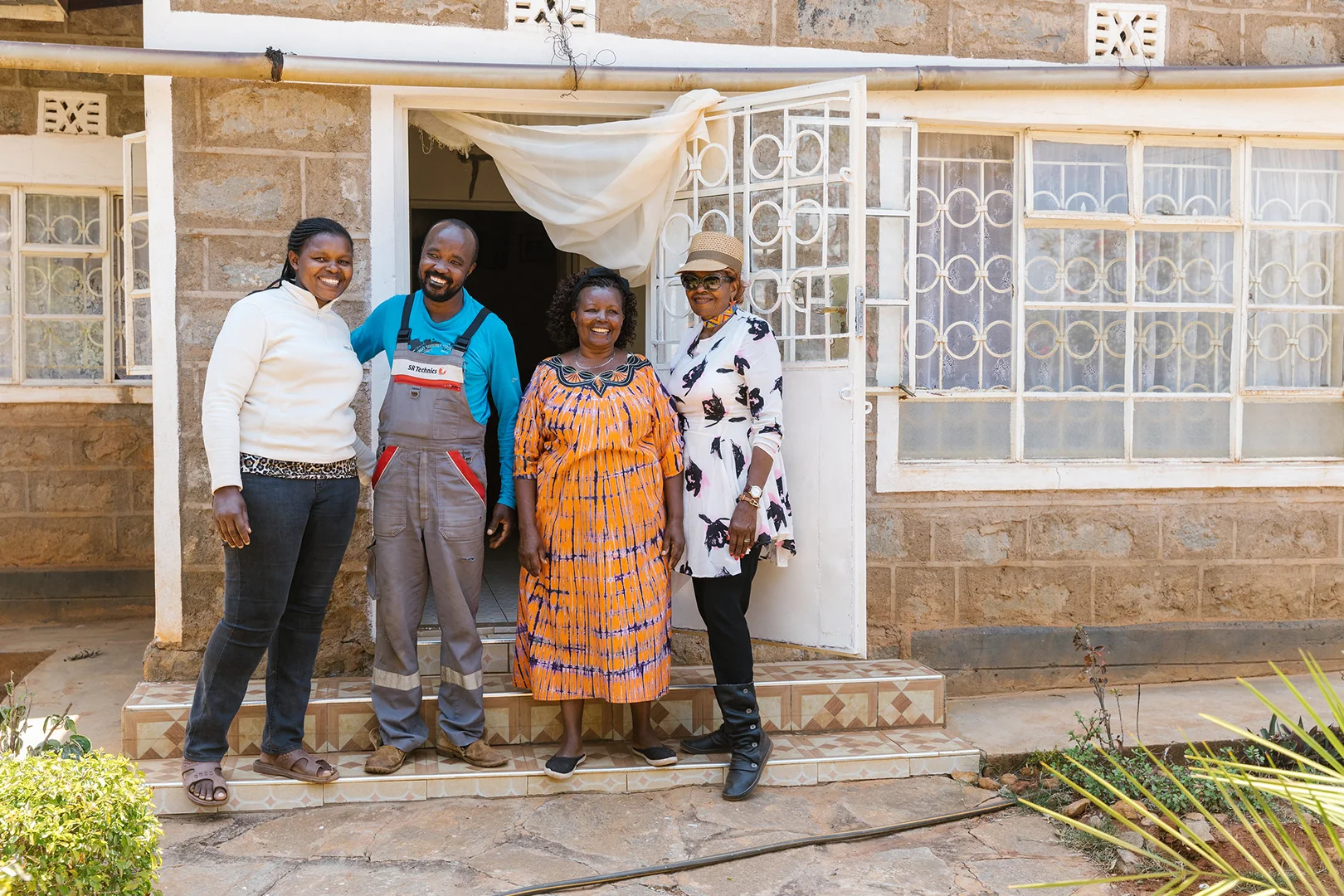 Leah lives in a rural village about an hour from Nairobi. She was once one of the millions who rely on unimproved water sources to survive. Surrounding her home is beautiful open land rich with tall grasses and wildlife, and a water connection was not accessible.
Leah shares her property with her son, her daughter-in-law, and her sister. Together they all work hard raising chickens and cows to sell. To keep their small farm and family healthy, Leah used to pay a lot to purchase water. The water she bought was delivered by truck and pumped into storage containers on her property. This was expensive and cut into the family's profits from their livestock sales, leaving little money for anything else.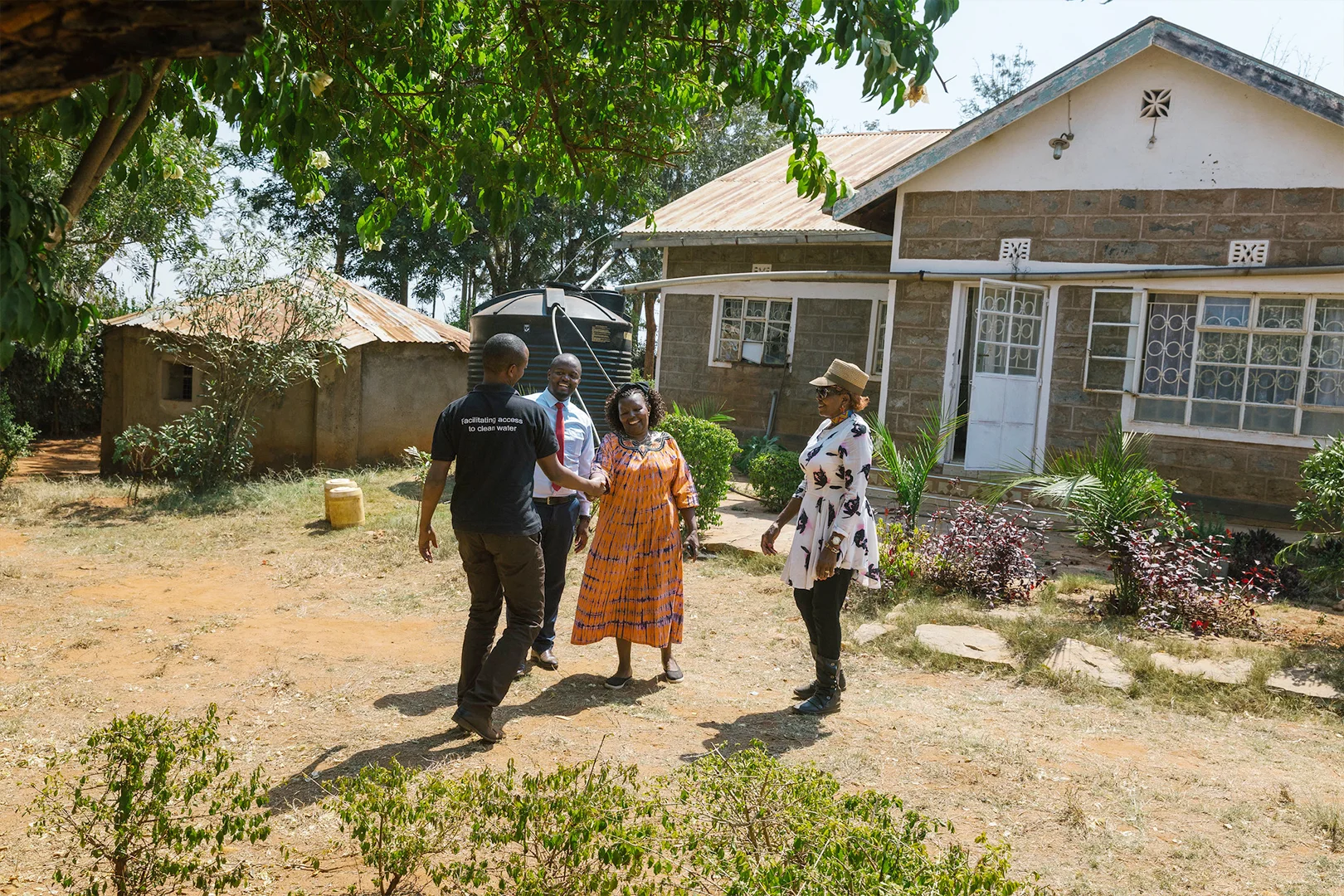 Leah and her son knew there had to be a more affordable way to access water so their family and their farm would not just survive but thrive. When introduced to the idea of financing a rain storage tank and water connection, the two pursued the opportunity with their bank, a local partner of Water.org.
Leah's affordable loan from Equity Bank Kenya is $18 a month for 36 months. With this loan she purchased three rain storage tanks. With the water they have enough to cook, clean, feed their livestock, and water their sustenance garden. These storage tanks hold enough water that even after the rainy seasons end, there is enough water to sustain the family.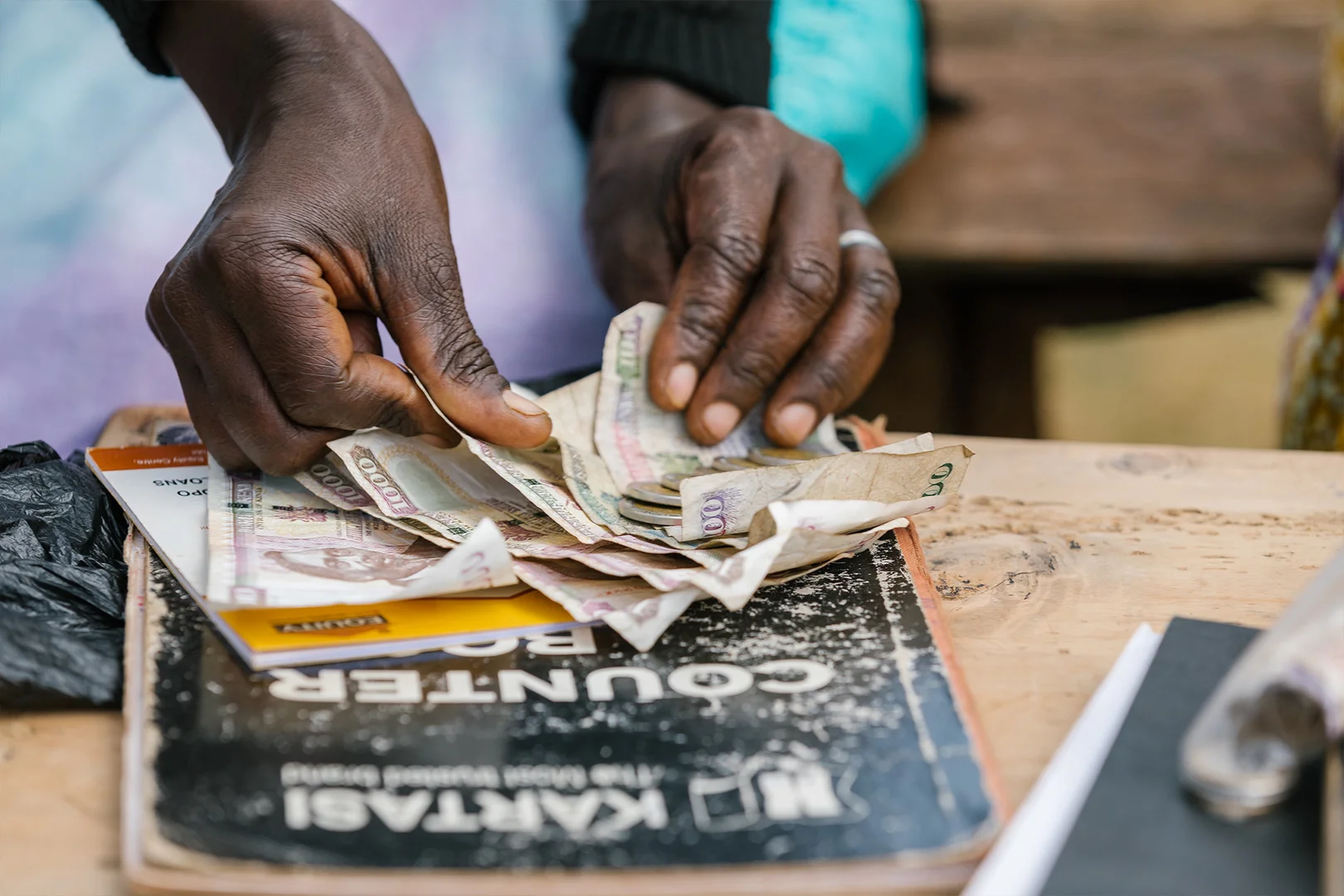 The water and sanitation crisis in Kenya remains critical. Water.org is in the process of developing new ways to scale our financial approach to reach even more people with the solutions that are right for them.
Your donations help increase access to affordable financing so more families like Leah's can determine the solutions that meet their water and sanitation needs. Donate to Water.org today.