Health flows from safe water
Four ways safe water and sanitation at home can improve health holistically and protect and save lives
By Kiki Tazkiyah, Insights Lead, Southeast Asia
Originally published October 2, 2023 on Impakter
---
Water has the power to protect and save lives when it is accessible and safe to consume. Many of us might not think about it this way, as we could walk to our kitchens right now and pour a glass of water to drink. Unlike the nearly one million people in the world who die each year from water, sanitation, and hygiene-related diseases, we can quench our thirst without consequences.
But, for millions of people, obtaining and drinking water is a gamble and the stakes are high.
Right now 771 million people live each day not knowing whether the water they collect and consume could harm their families. 1.7 billion people have nowhere private to relieve themselves because they lack access to a toilet at home. And every two minutes a child dies from water-related disease. The global water crisis is a health crisis and I believe it's the most critical challenge of our time.
Health comprises numerous elements, beginning with safe water and a private toilet. The World Health Organization defines health as a state of physical, mental, and social well-being. With a source of safe water and a private place to go, families experience improvements in their health, incomes, and overall well-being.
In my experience as Insights Lead, Southeast Asia at Water.org, I help gather and analyze research and have seen first-hand the impact of safe water on all aspects of health. Women, children, and communities experience water and sanitation-related illnesses at varying degrees. This is one of the reasons I am dedicated to my work.
As a mother and as someone who is passionate about helping solve some of the world's greatest challenges, I am dedicated to helping ensure families everywhere have access to the safe water and sanitation solutions they need at home to survive and thrive.
Here are four ways access to safe water and sanitation at home can improve health holistically and protect and save lives. 

With access to safe water and a toilet, hygiene improves. Right now, 2.3 billion people globally – 3 out of 10 – don't have access to soap and water to wash their hands. Having the water needed to do this powerful act can help prevent the spread of disease. Positive health outcomes are linked to handwashing with soap and can decrease diarrhea in children—which is currently the 4th leading cause of childhood death in the world. Improved health and hygiene require safe water and a toilet at home.
Water.org's work demonstrates how access to safe water and sanitation impacts the health of families around the world. Survey data from the people Water.org serves shows:
76% have observed improved health for their families now that they have safe water or sanitation at home.
62% have reported that household members become ill less often now that they have safe water or sanitation at home.
55% wash their hands more often now that they have safe water or sanitation at home.
50% of the households with children reported improved hygiene practices among their children as a result of a safe water solution.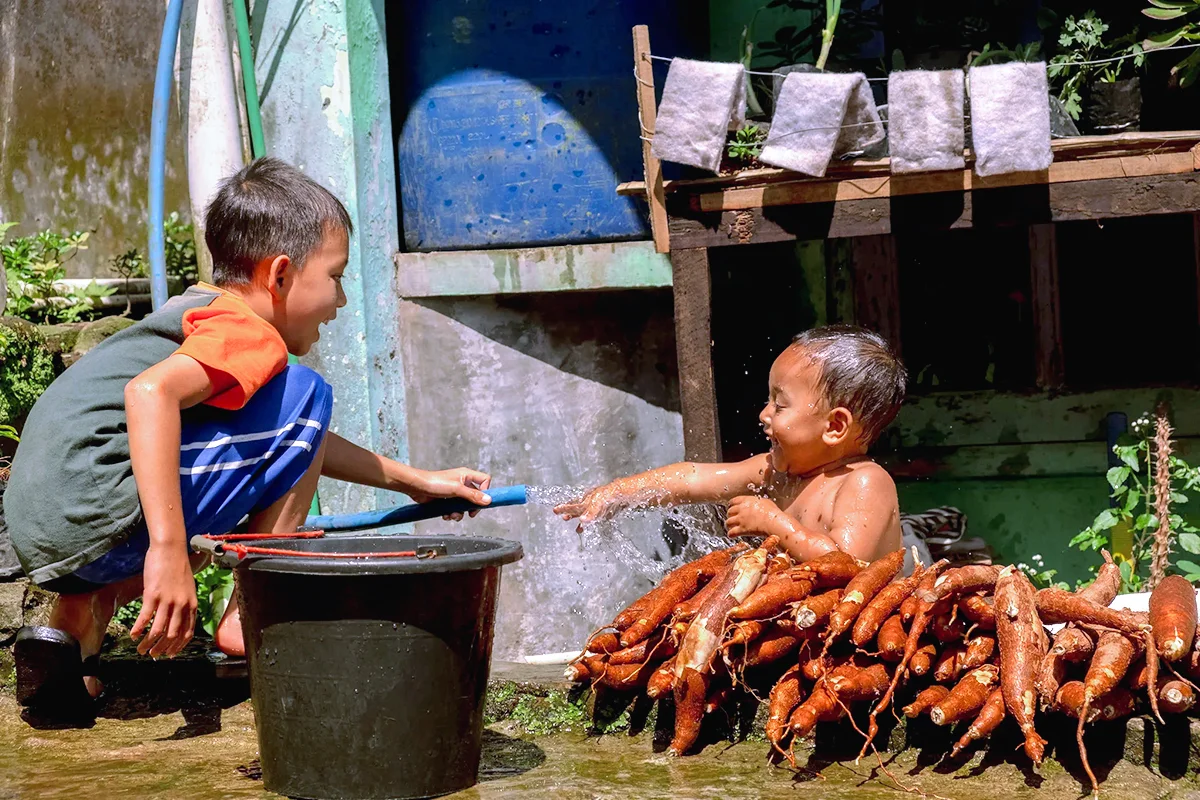 Household safe water and sanitation improvements can also be looked at through the lens of social and emotional wellbeing. With lasting safe water and sanitation solutions at home, people who previously lacked the resources indicate the improvements can provide comfort, pride, and dignity – all solidified by a sense of well-being.
In fact, according to Water.org survey data, 76% of people who now have access to safe water at home, achieved through our financial solutions, say that management of household water is less stressful than before their water improvement.
Moreover, households that received loans for water or sanitation improvements were found to be significantly correlated with a higher income and lower allocation for health compared with their counterparts who continue to lack the resources.
Finally, household access to safe water and sanitation gives parents the time and health to care for their families. These findings point to the fact that safe water and sanitation at home can help improve finances and health, reducing stress and instilling feelings of safety and comfort.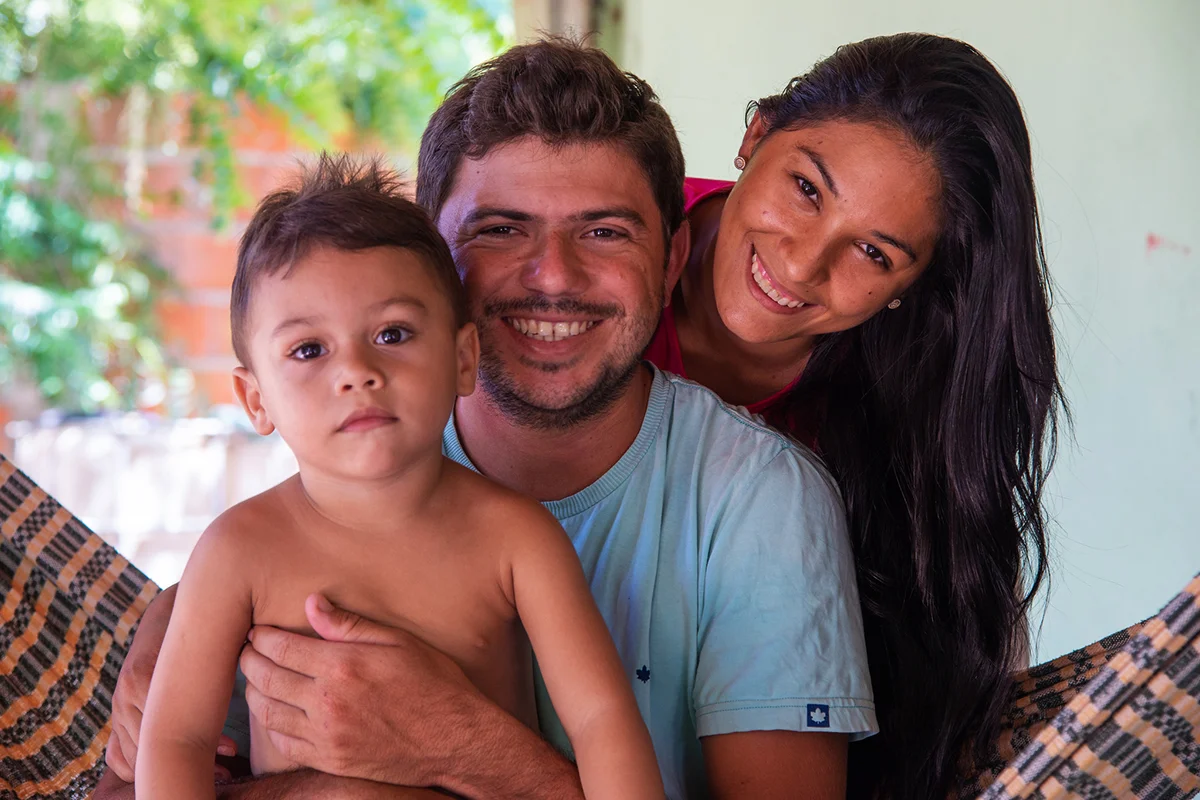 Safety is considered a significant driver of household water and sanitation investments. When it comes to toilets, aspects of design such as accessibility, privacy and lighting are important contributors to that sense of comfort and safety – especially for women and girls.
Women and girls can manage their menstrual cycles comfortably when they have access to a toilet at home and running water at home. In fact, 90% of the respondents who participated in our health and safety research indicate 'improved comfort' as a change observed since making a household investment in water and sanitation. And 85% indicate 'improved pride/dignity' are a result of their household water and sanitation improvements.
Without improved access to safe water or sanitation at home, research results indicate women and girls experience discomfort, and their physical well-being is at risk.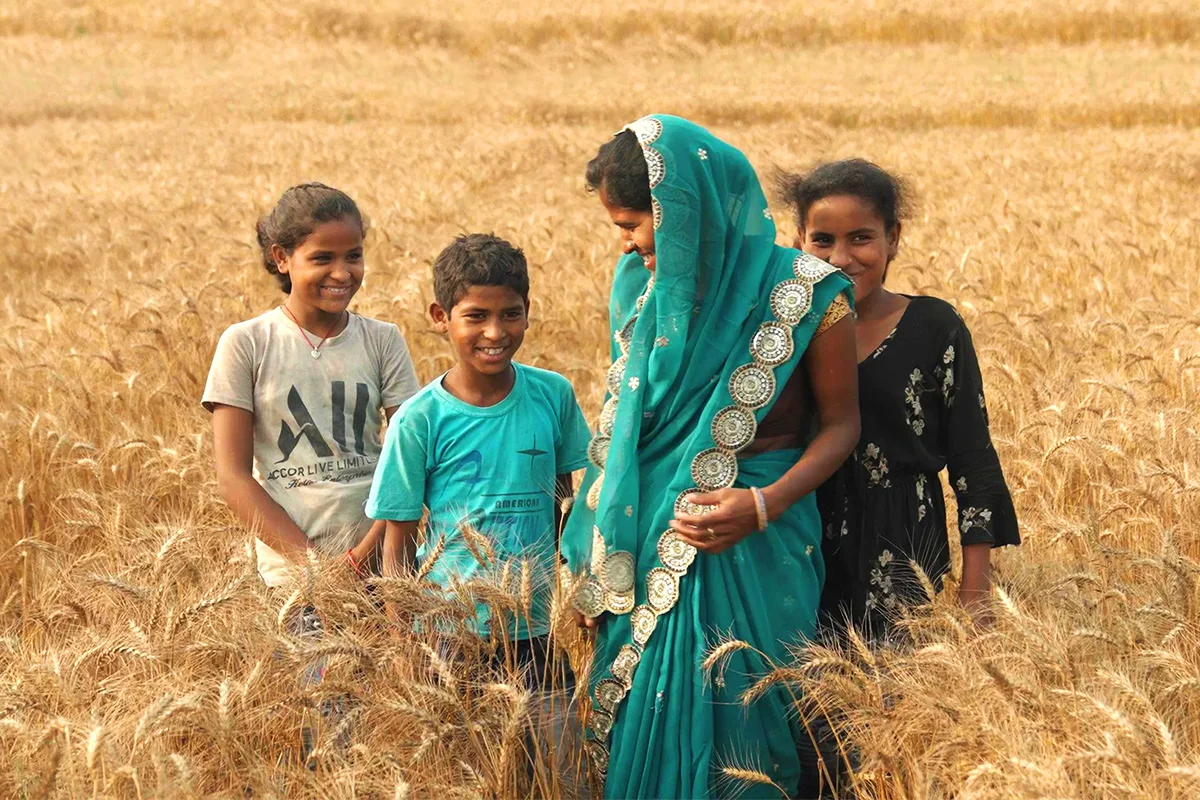 The people who lack access to safe water at home risk their safety each day trying to find water from distant sources. Women and children are known to bear the burden of the water crisis as they are most often tasked with finding and collecting the water their families need. When they juggle this chore against their other daily responsibilities, it's no surprise their walks for water tend to be in the early morning hours before the sun comes up or late in the evening after school. These times can be dark and unsafe; putting women and children at risk of assault or possible attack by wild animals. And even if they are not attacked while walking for water, the rough terrain and temperatures paired with carrying heavy vessels of water can be hard on the body.
We've learned from surveys of the people we serve that after gaining a safe water or sanitation solution at home, women no longer need a companion to provide safety when using the sanitation facility. And their sense of safety can increase due to privacy and protection from the dangers of walking long distances for water or to relieve themselves outdoors.
While monitoring our programs, I meet with the people we serve. I recall one of my visits led me to the home of a woman who was expecting a baby. She shared with me that the challenges of collecting water while pregnant were hard on body. She wanted to save her energy, protect her unborn baby, and focus on her health. She knew a lasting source of safe water at home would enable these things. Because our team had already established a partnership with a local bank in Indonesia, she was able to get a small loan to finance the safe water connection her family needed at home. Before giving birth, the mom-to-be had lasting access to safe water at home and the health and safety that flow from it.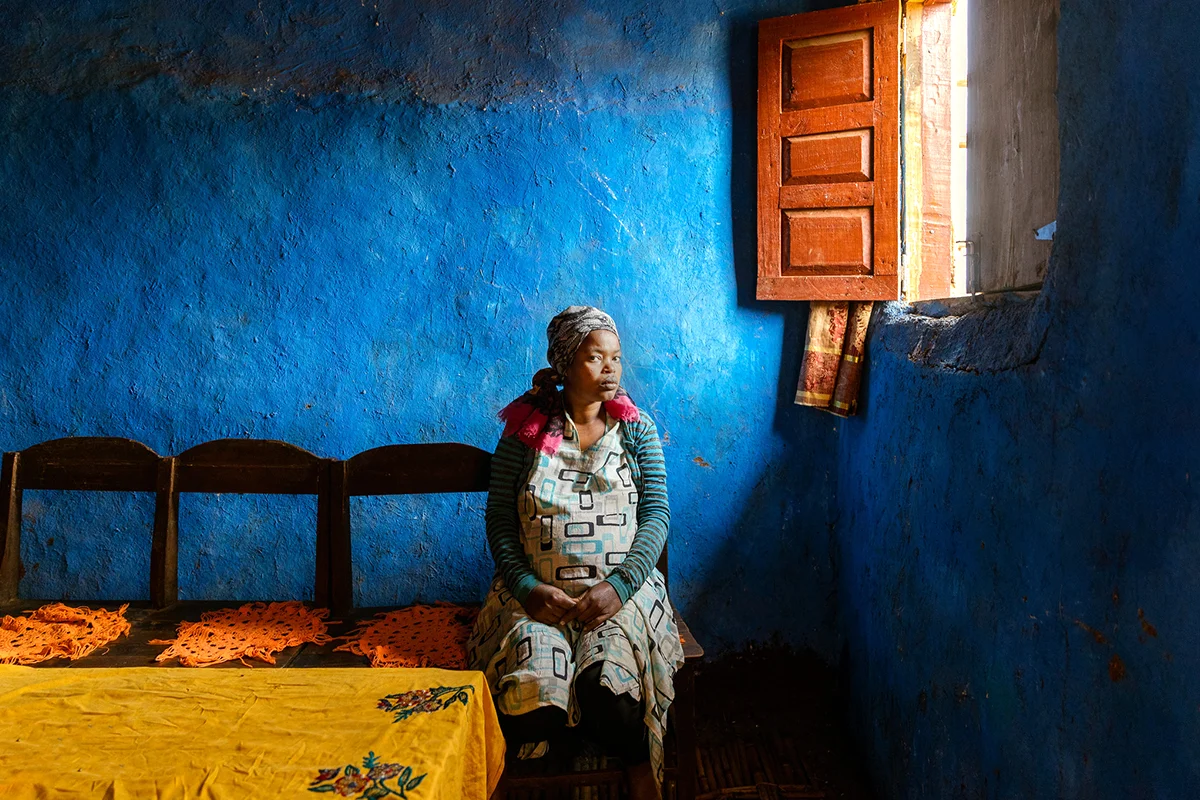 Our studies indicate health is one of the main drivers that motivate families in need to seek lasting, affordable safe water and sanitation solutions. By monitoring and reviewing the impact of those safe water and sanitation improvements—it is clear, global health depends on these life-saving resources. And we can help make them available to all.
---
For millions around the world, access to funds stands between their families and safe water and sanitation at home. Water.org offers a portfolio of smart solutions that break down the financial barriers between people living in poverty and access to the safe water and sanitation they need to survive and thrive. Through our solutions we've reached more than 60 million people—scaling impact as we continue to make progress. Join us.
---
References
5 Years into the Race to the 2030 Targets, World Health Organization and UNICEF, 2021. washdata.org/sites/default/files/2021-07/jmp-2021-wash-households-infographics.pdf.
Progress on household drinking water, sanitation and hygiene 2000-2020: five years into the SDGs. Geneva: World Health Organization (WHO) and the United Nations Children's Fund (UNICEF), 2021. Licence: CC BY-NC-SA 3.0 IGO.
Progress on household drinking water, sanitation and hygiene 2000-2020: five years into the SDGs. Geneva: World Health Organization (WHO) and the United Nations Children's Fund (UNICEF), 2021. Licence: CC BY-NC-SA 3.0 IGO.
Perin J, Mulick A, Yeung D, Villavicencio F, Lopez G, Strong KL, Prieto-Merino D, Cousens S, Black RE, Liu L. Global, regional, and national causes of under-5 mortality in 2000-19: an updated systematic analysis with implications for the Sustainable Development Goals. Lancet Child Adolesc Health. 2022 Feb;6(2):106-115. doi: 10.1016/S2352-4642(21)00311-4. Epub 2021 Nov 17. Erratum in: Lancet Child Adolesc Health. 2022 Jan;6(1):e4. PMID: 34800370; PMCID: PMC8786667.
Water.org, 2022. Meta Study of Existing WSS Research: Thematic paper on Health and Safety
WHO/UNICEF Joint Monitoring Programme (2015). Progress on Drinking Water and Sanitation, 2015 Update and MDG Assessment. World Health Organization and UNICEF