Safe water, ice cream, and fulfilling dreams
Kristel and Carlos dream of giving their children a life of health and opportunity. Their dreams motivated them to find a solution to overcome their water crisis in Mexico City. During the last twenty years, Mexico saw a nationwide increase in access to piped water supply and improved sanitation in urban and rural areas. However, a lack of ongoing investment has slowed progress in getting safe water to low-income households like Kristel's home. "We used to suffer because we would run out of water. So now with this storage tank, not anymore."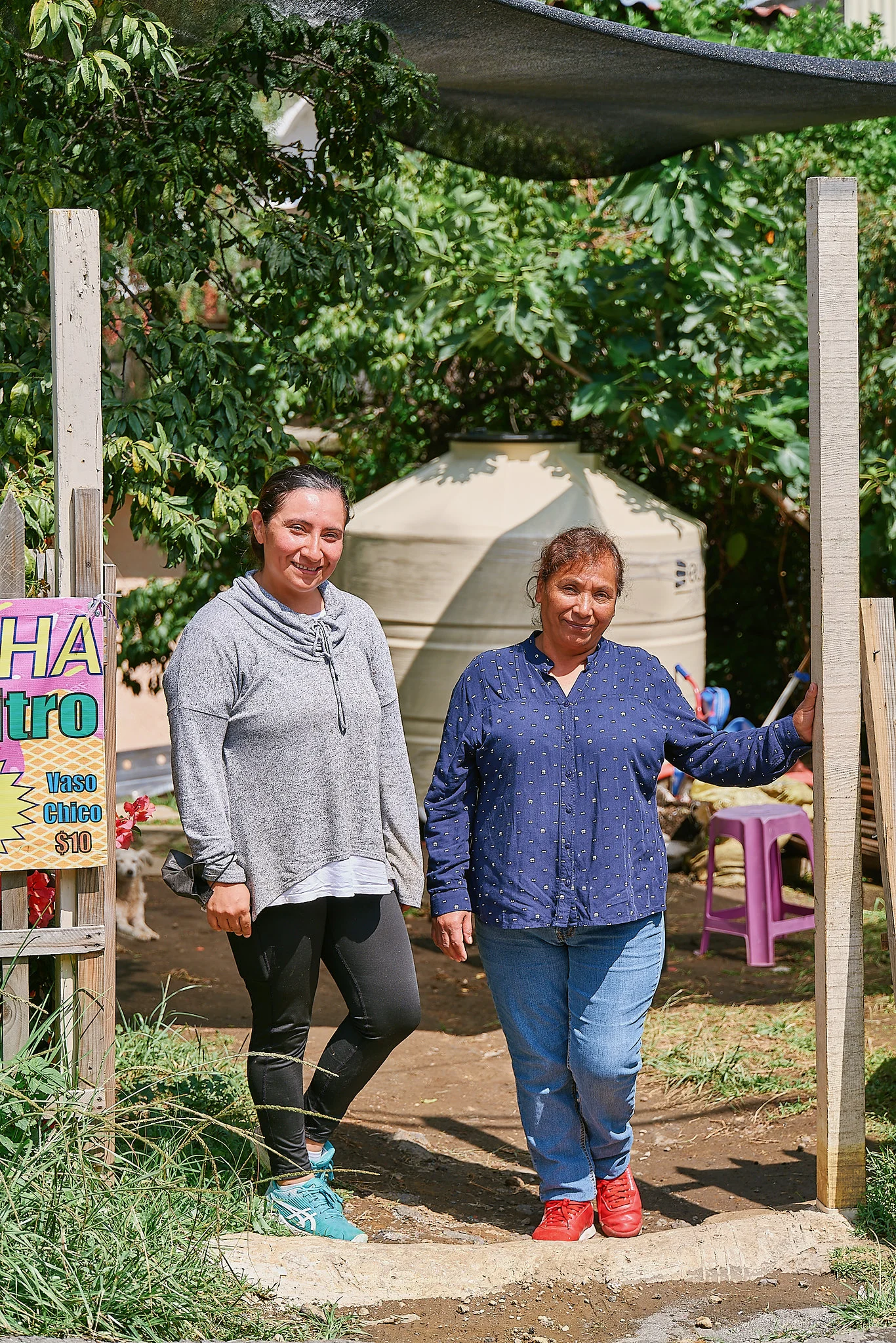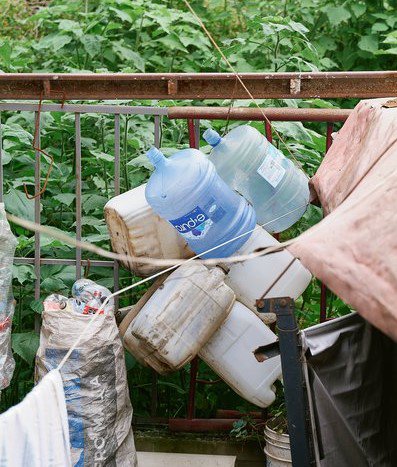 Kristel's family used to "suffer" and "run out of water" because, like so many impoverished communities in Mexico, the de-facto policy of the local government is to deliver subsidized rations of water by truck on a semi-weekly basis. Families have to find ways to store the water.
The problem with this method is families like Kristel's often lack the funds to buy a storage system large enough to hold enough water needed for a week. On top of this, the quality of the delivered water can be poor. Kristel recalls that before getting her storage tank and filter, the water she received often had an odor and discoloration. And, that water her family "received" was a subsidy to supplement what her household should purchase from a water delivery service.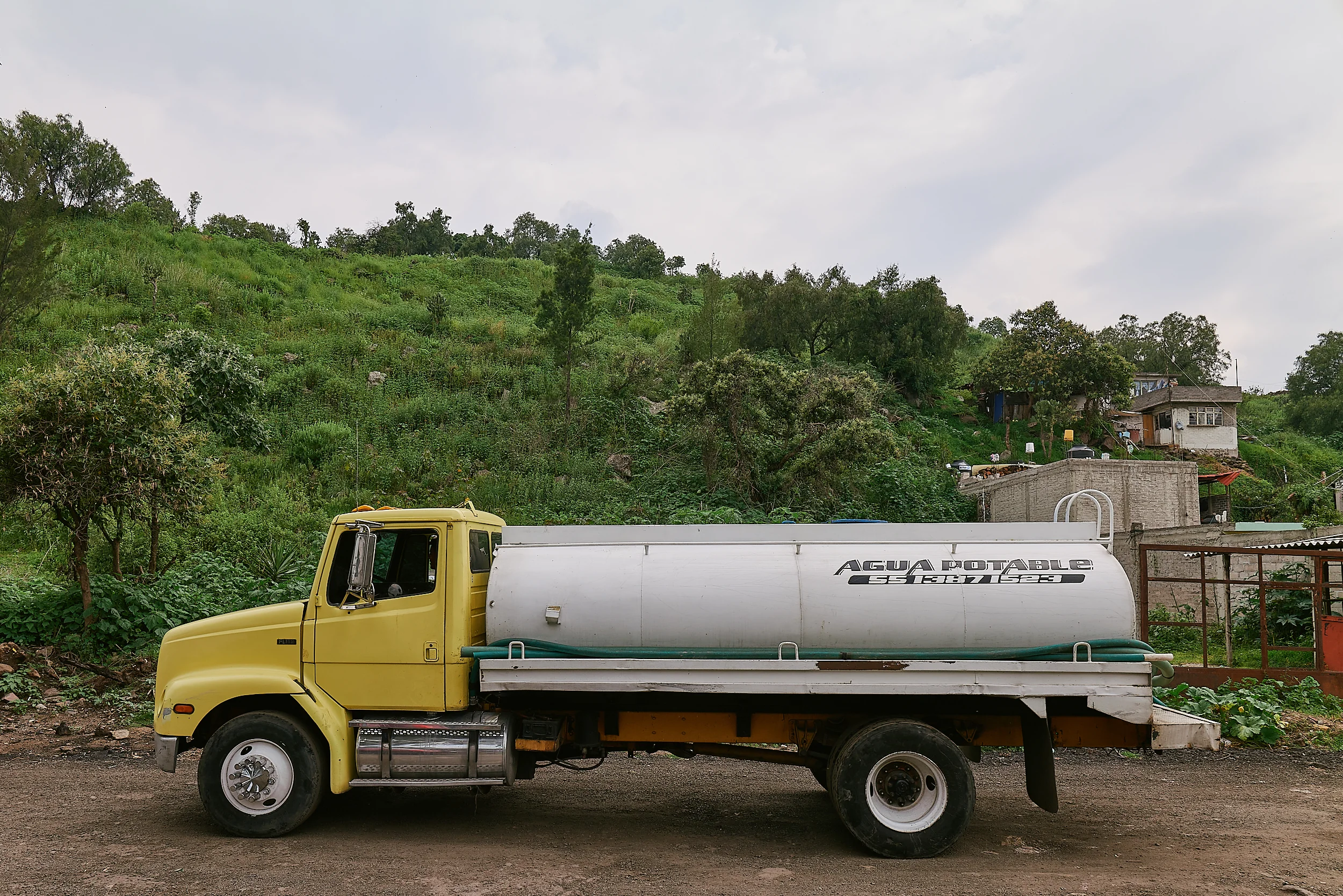 Kristel explained that after the loss of income from Carlos' business due to the COVID-19 pandemic in 2020, buying water to fulfill her family's weekly needs was not possible. So, they relied on the subsidized water that Kristel explained may only be enough for a day or two. "They brought us water once or twice a week, so we always had to be vigilant, to be aware of opening the faucet or leaving it open...so not to waste it."
"We used to suffer because we would run out of water. So now with this storage tank, not anymore."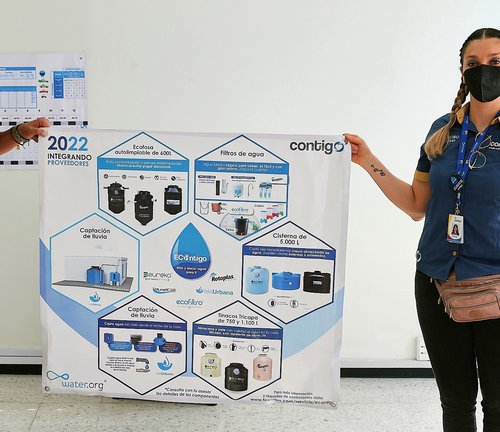 Since 2020, life has changed for Kristel's family. In addition to her husband's new business selling ice cream, which happens to be doing well since the bans of the pandemic were lifted, Kristel found a way to not only give her family safe water at home but to also make money on the very thing she thought she'd never be able to afford.
Kristel met with one of Water.org's financial partners in Mexico and learned she could finance a safe water solution for her family. With a small loan through Contigo, Kristel financed a large water storage tank with a filter.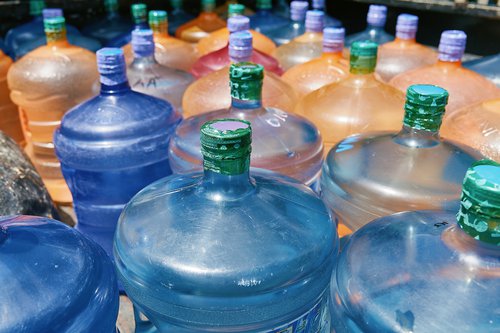 She found the tank could hold enough water for her family's weekly bathing, drinking, and cooking needs plus extra that she could sell to neighbors. Because she can mark up the price and sell some of the water, Kristel can pay to have more water delivered which in turn, helps her repay her small loan for the water tank. And there's even enough water for Carlos to clean his ice cream stand equipment.
The water crisis affects the health and livelihood of people in poverty the most, but it is possible to help them break their cycle of poverty with an affordable solution. A small loan for a water storage tank made a life-changing difference for Kristel's family, who can now brush their teeth, bathe, launder clothing, go to school, and earn income every single day. Kristel and Carlos' story is one of the more than 58 million reasons we do what we do at Water.org -because safe water has the power to protect and save lives, in Mexico and around the world.