These hands
These hands have tended a garden, raised children, and cared for a dying husband. All the while, these hands have hauled bucket after heavy bucket of water every day, for many years.
These are the hands of Sarmanah; they are quite beautiful now, rested and smooth. She sat with them gracefully folded in her lap as she shared her life's struggle for water. 
Sarmanah had a borewell on her property. The well was not deep, the water was inconsistent, and eventually it dried up. She needed water. Her children were young and her husband was ill. The only way to sustain them was to have water at home for cooking, bathing and drinking.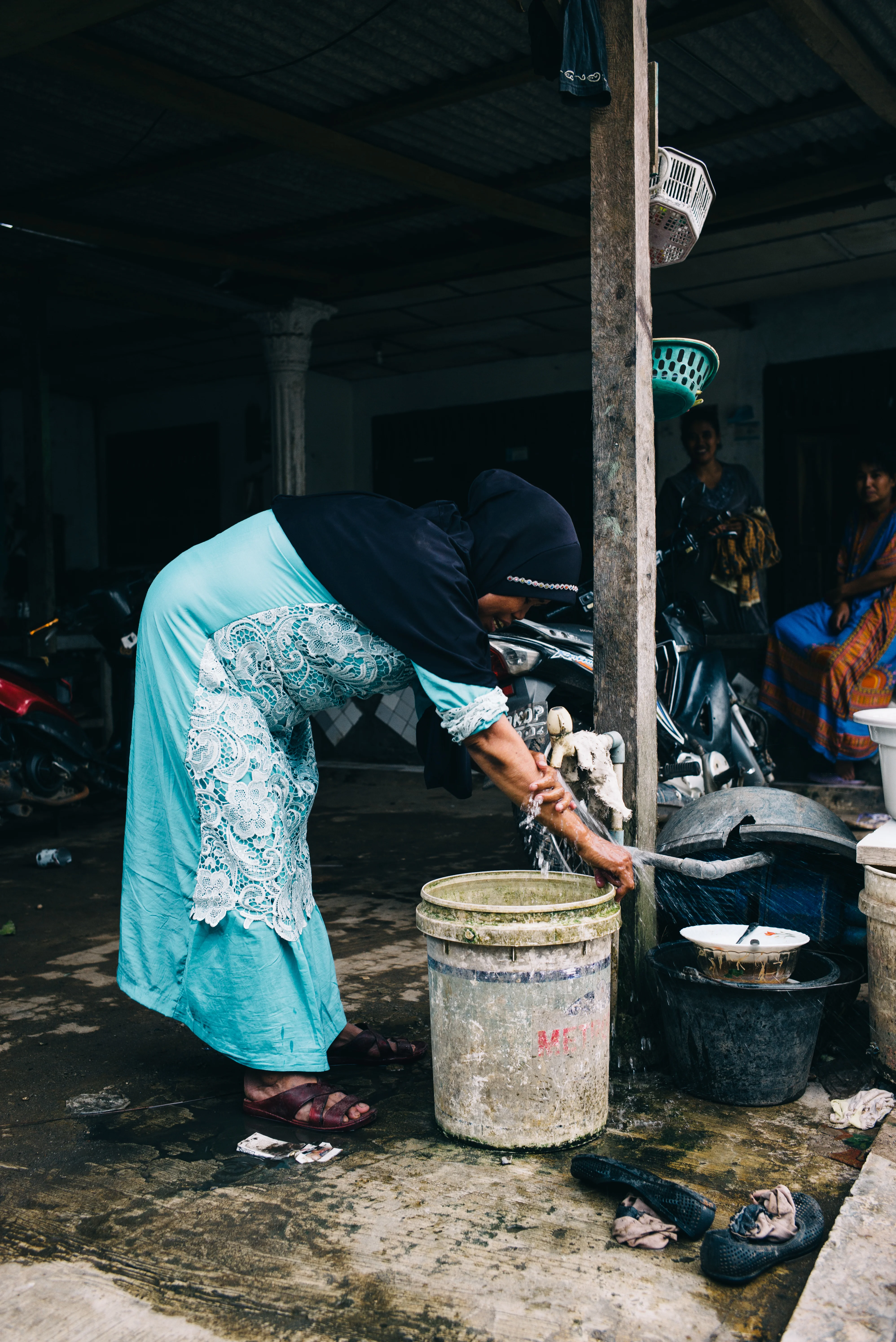 The only way to get that water was for Sarmanah to rise early and walk to a nearby river or wait in line at the mosque well. She would carry 10 liters at a time, multiple times per day. Not only did she do everything in her power to secure this water for her family, she had to tend a garden for food, and run a small shop to support their livelihood. Her body was weary from such hard work.
With hands still resting in her lap Sarmanah ended her story describing how, thankfully through Water.org, she got access to a safe water tap at home. She learned about the small loan her friends took to construct water taps and decided to do the same. Although too late to turn the course of her husband's failing health, Sarmanah knew she had to get clean, safe water for the rest of her family.

Tearfully she shared how now that she has this tap she feels so healthy, a condition her husband didn't experience. She is happy and thankful. As she concluded her story she lifted her hands to her face to gently wipe tears from her eyes. It was a bitter sweet moment as one could tell she was silently wishing her husband was still with her, to share in the joy of having their own water tap.

---
This story was made possible by a generous grant from the Caterpillar Foundation.