Our impact in Ethiopia
Water.org has a strong history of implementing water projects in Ethiopia. Water.org started partnering with regional non-governmental organizations in 2004 and reached 180,000 people with improved water and sanitation access through these community partnerships. In 2015 we began piloting lending for water and sanitation with microfinance institutions.
To date we've reached more than 254,000 people with access to safe water and sanitation in Ethiopia.
Currently we are broadening our partnerships with likeminded organizations, including the Ethiopian government, and playing a leading role in formulating a finance working group. This group will advocate for policy changes for increased funding for water and sanitation loans, reaching more people in need across the country.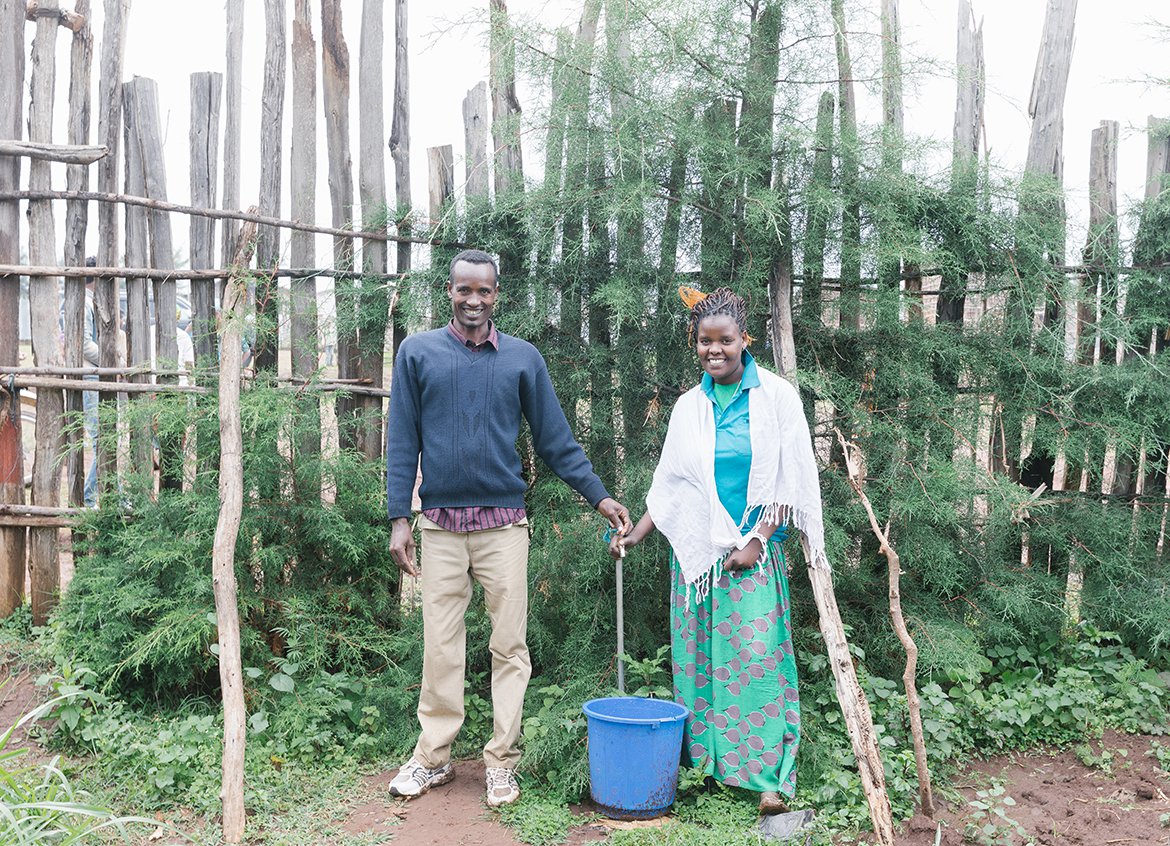 Water.org also collaborates with government ministries and other development partners in Ethiopia to influence government policy for microfinancing. The first comprehensive water and sanitation policy in Ethiopia, the One WASH National Programme, included a single sentence about the value of microfinance lending for water and sanitation. This was not enough to incentivize widespread lending across the country. As the next phase of the policy was developed, Water.org, along with others, helped develop recommendations that outlined more comprehensive financing strategies and increased microfinance lending for water and sanitation.
Stories of Impact

A smart decision for a smart solution

A small, affordable loan made possible by Water.org empowered Alemtsenay and her husband to construct a bathroom for their family. Alemtsenay shared, "We will no longer be susceptible to diseases or such poor hygiene practices that cause sickness."

Read more

Stories of Impact

Safe water and pregnancy

Grace's baby was due to arrive any day. Grace lives in a small rural village several hours south of Addis Ababa, Ethiopia. Sixty-one million people lack access to safe water in her country. Read about how a small, affordable loan empowered Grace and her husband to give their young family safe water and a bright future.

Read more
To help us reach more people in need of safe water and sanitation in Ethiopia, donate today.
Donate